On 27 and 28 June at the M9 museum in Mestre (Venice - Italy) took place the E.I.C.S. - European Immersive Computing Summit, the main event on diving technologies in Italy. Organized by Uqido, software house of Padua born in 2010 that operates in the field of software development, artificial intelligence, IoT and virtual and augmented reality.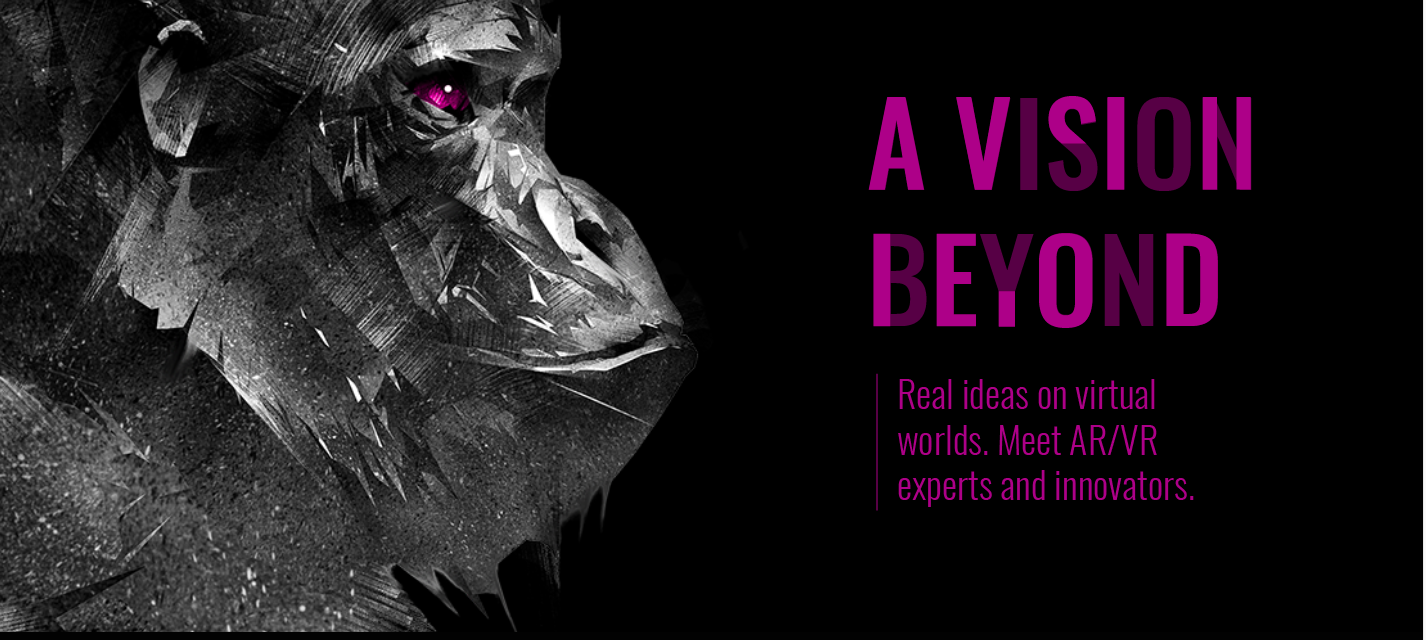 From the words of its co-founder and C.E.O., Pier Mattia Avesani, "The road is still long, and the process of transition of Italian companies to a business model that takes into account the advantages of immersive technologies will not be rapid. However, the direction is the right one and thanks to E.I.C.S., now in its second edition, we can show concrete cases of how we can improve business processes and daily habits of people through the application of virtual and augmented reality.
First the annoying part: economic data about AR/VR Market
By 2022, according to Gartner's research data on The Future of Immersive Experiences, 70% of companies worldwide will have experienced immersive technologies for the customer or in-house use, and 25% will have used them for production purposes. According to I.D.C., European revenues for the augmented reality and virtual reality market between 2017 and 2022 will grow at an average annual growth rate of 74%, with total expenditure on A.R. and V.R. products and services rising from $1.06 billion in 2017 to $16.84 billion in 2022.rr
According to Gartner, by 2020, 100 million consumers will be making in-store and online augmented reality purchases, and 46% of retailers plan to implement A.R. or V.R. solutions to meet customer needs. In addition, I.D.C. data shows that the sectors that are expected to experience the highest growth in augmented reality solution spending across Europe, between 2017 and 2022, were logistics and shipping, medical diagnostics (which will grow by an average of 159% annually), education through the development of laboratory and field research (with a CAGR of 128%), and internal videography (with a CAGR of 114%).
The fascinating part: students and School of the future
Having to choose among the 22 speakers of the two days as first one, I certainly want Mauro Bordignon Head of School at H-International School, part of H-Farm, the famous incubator in Venice. The School has a training program from 3 to 26 years through the formula of the International Baccalaureate.
Through a series of evocative images that project us into a school of the future, Bordignon makes us understand how necessary a change of mindset in modern education is. The professor becomes a facilitator, who helps students to develop their potential through a rigorous but flexible course of study. Internationally recognized through the formula of A path in which hard-skills and soft-skills merge and are chosen by the student according to his inclinations.
To make a practical example of the results during the lunch break, I talk to Bordignon, and he tells me about a hackathon for children on the problem of plastic in the oceans.The winning team proposed a model unthinkable by adults, transforming this plastic on-site into large Lego blocks and making them habitable islands. We have to prepare the students for a future that we still can't imagine, focusing on their humanity, investing in their talent and enabling them to invent and create.
The speaker artist: explains a couple of things about the brain
Andrey Drobitko Ceo and Founder of SketchAR uses Augmented Reality to make us artists. In practice, on a mobile screen, we see a drawing that we can repeat as we go along. In this way, our brain considers a "muscular memory" that makes us learn how to draw.
Andrey has taken this art form to its limit, using this technology even to draw murals!
Choose your reality: virtual creative
Anrick Bregman, Immersive director and founder of A.N.R.K. Studio, was nothing short of amazing. Impossible to tell all the works of this group of techno-artists, but certainly a couple has impressed me not a little.
The first one is called Party, and it replicates through the V.R. the feeling that a person with autism has when too many people surround him. His brain overloads, and a deep sense of panic blocks the individual. This application is currently used to help people with autism to better understand their disease.
The second is a simple experiment of playing the Bongo. However, with a little trick, different hands are shown, and the brain adapts to the point that when hands of black people are shown, the person plays the bongos much more vigorously. This phenomenon is called the Proteus Effect, in which his Avatar influences the individual.
Neuroscience: how its application improves V.R.
Prof. Alberto Gallace, Professor of Psychobiology and Applied Neuroscience at the Milan-Bicocca University, opens the door to a still-mysterious concept. Why has Virtual Reality failed to engage the public for so many years? The answer is as simple as it is surprising because we didn't know how the brain works that we have now.
In its first iteration, the V.R. was focused on the faithful reproduction of reality through expensive simulators. However, it didn't take into account a fact now ascertained, our senses filter the reality, and this then reproduces in our brain. It is not enough; therefore, to create a realistic environment, on the contrary sometimes it is also useless, it is necessary to understand how to make it live in an immersive way from the subject. The most striking example is a robot arm that would have the ability to make the touch feel different materials. If we add to this experience a view of the product (e.g., paper) and a sound (e.g., when paper bends) the brain perceives the material as if it were real!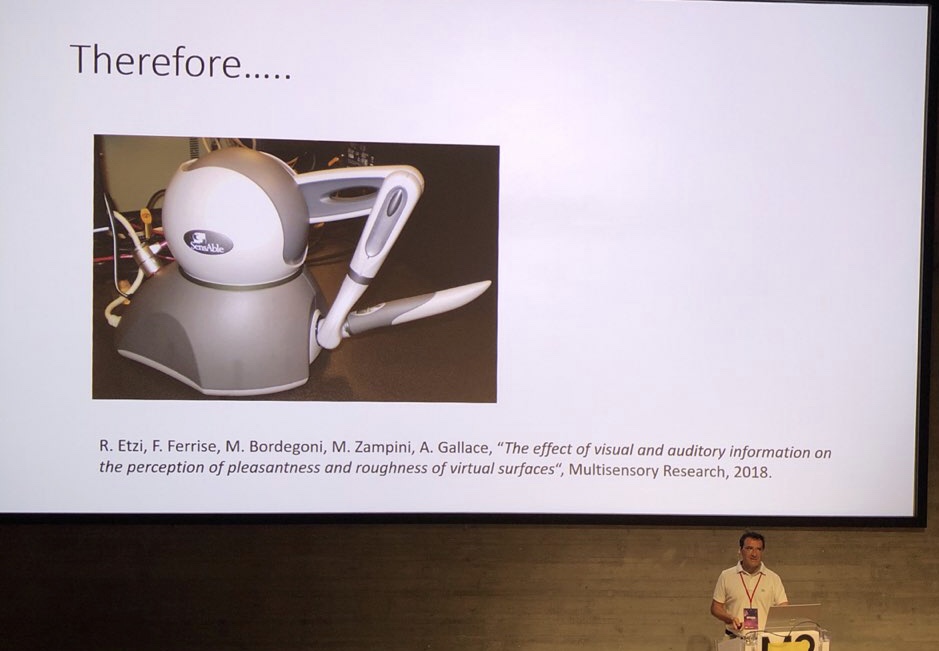 V.R. as the engine of empathy (Empathy Engine)
Derick Gwyn Murdoch Creative Director, GALACTIG is a friendly Welshman who works with local resources on projects with a high social impact. It was from this intervention that I decided to call this post The Empathy Engine.
Empathy is defined as "the ability to identify with another person's situation," and here, V.R. expresses its full potential.
Derick has worked on several projects, but indeed the most impressive (not to say nightmarish) is Dementia. Working with people suffering from Dementia and their families, the project reproduces some of the situations in which these patients find themselves. For example, they think they have a kettle in their hand to make tea, and suddenly this becomes a pot that they place on the fire causing a small fire. Alternatively, they think that they have to go shopping in the car, but the only keys available are the home's one and a card that reminds them that they can not drive.
A video that helps you understand what I'm talking about is this, a walk to the home of a mother who has Dementia and her son.
Immersive technologies for medical use
I dedicate my last piece of this excursus to Christopher Lafayette Founder and C.E.O. of The Armada T.E.C.H.
Christopher, a very nice big man from Silicon Valley, transports you into the real future of these immersive technologies. Where AR, V.R., Artificial Intelligence, Telepresence, and a bunch of other disruptive technologies are merging.
In this speech, I understand how training is about to be transformed entirely by some projects already underway such as Holopractice, a V.R. center where doctors can do practice on bodies wholly recreated in a virtual reality way in all their parts. Moreover, they can be seen from any angle.
Even here with words, it is difficult to express the images that Chris projects in the big screen of E.I.C.S., imagine an environment like the holograms of the laboratory of Iron Man. However, the aim is clear and coherent, to create V.R. spaces of the highest level where people can find themselves experimenting, sharing, growing.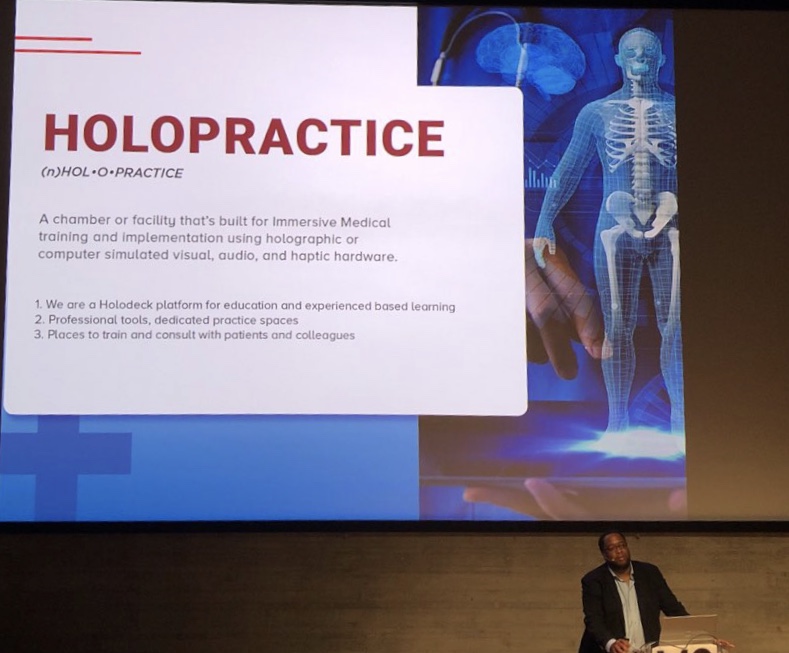 Conclusions
As an expert in Marketing and above all, as an Economist who follows the world trends in Technology, I can only be convinced that immersive technologies are now mature to fit into all fields of knowledge.