"Without a robust marketing plan, you will have long periods of worry and depression before you fail." - Malcolm McDonald, Ph.D.
Do you need a better marketing plan? Effectively reaching your customers is essential to any organization. We've got a step-by-step strategic marketing planning course with two top marketing leaders to help you write a world-class plan.
A recent Harvard Business Review publication observed that: "In the USA, of 30,000 new product launches, 90% fail because of poor marketing."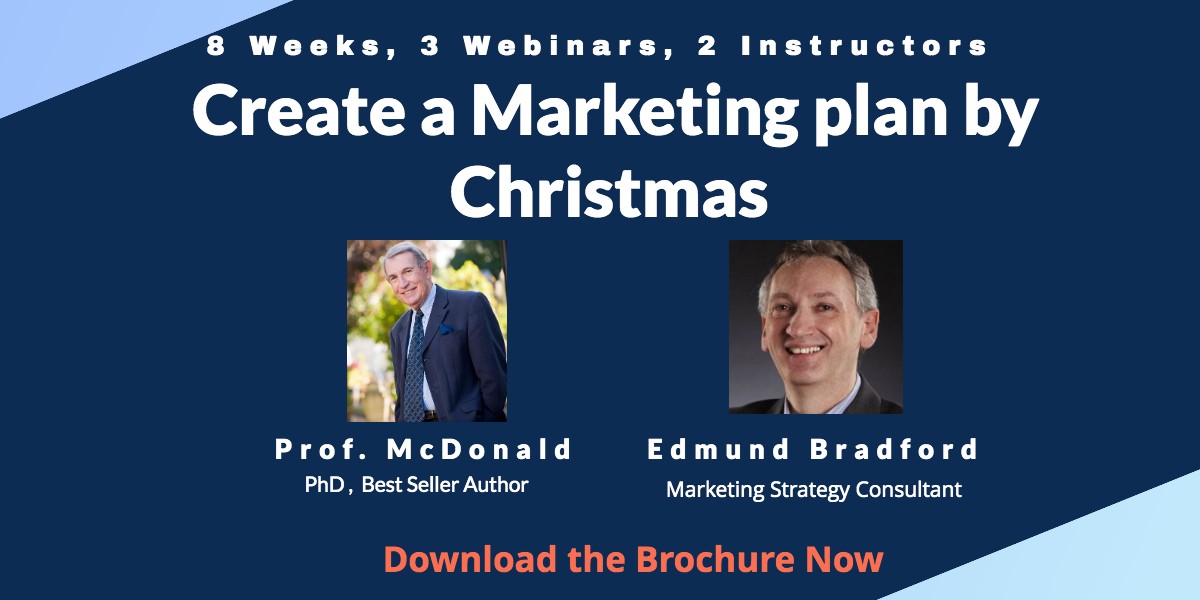 Get Guidance From Top Experts And Create A Strategic Marketing Plan In Eight Weeks
Right now, we have an exceptional opportunity for you and nineteen other business leaders. We are launching an eight-week exclusive course with live webinars with two of the top minds in marketing, Professor Malcolm McDonald and Edmund Bradford guiding you through a step-by-step process using tools they created. In two months, you'll have your new marketing plan, developed in conjunction with the man who wrote the book on marketing plans. Malcolm and Edmund will help you absorb their powerful insight and apply your new knowledge to achieve measurable results.
From McDonald's point of view, when you answer the right marketing questions, you are getting to the heart of the mission of the business. To sell your project, you need to define who you are serving and how you can help them. When you begin with a plan to be very valuable to a specific group of people, everything falls into place.
However, the big picture is not enough. The details count a lot when you add them up. In every step in the marketing process, you can incrementally improve results - or sometimes double them. You'll learn procedures and methods to stack up those improvements and measure them so you can both refine your approach and prove that it works.
Moreover, you will interact in live webinars with two marketers with decades of experience researching best practice and applying the ideas in businesses of all sizes. They are passionate about putting marketing at the center of decision-making.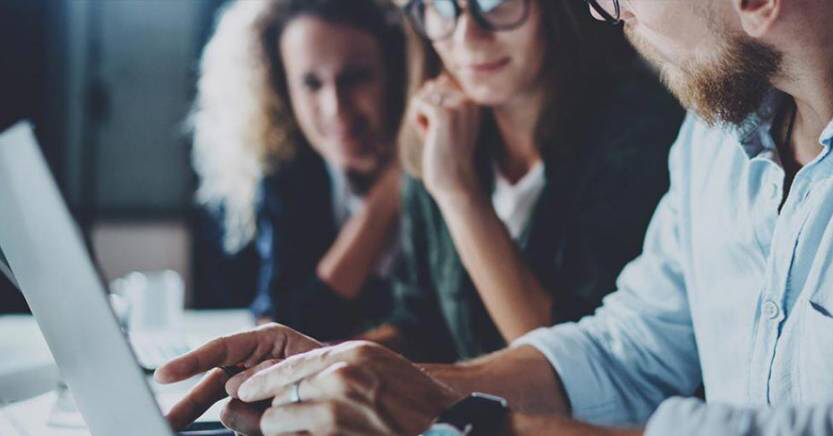 An Action-Oriented Program For Busy Leaders
This program is for business leaders who want to be professionally guided through the strategic marketing planning process. The instructors consult for top multinationals so that you will be in good hands. Even if you are an experienced marketer, there will be some nuggets in the course that will help you create a more significant impact, both personally and for your firm.
The program is very action-oriented. Each week, you will have an exercise to learn the principles & tools discussed and apply them to your real situation. Thus, you will build your plan step by step under expert guidance, using critical techniques like segmentation and positioning to improve your market position.
Course Format: Learn and Do
This course cuts to the chase. There are no case studies. Your business is the case study. You'll learn a new idea and then put it to use immediately.
Included with the course:
Downloadable strategic marketing plan template
Downloadable planning tools
Weekly Online Modules with principles and tools for writing your plan
Self-assessment quizzes
Three live webinars with Professor Malcolm McDonald and Edmund Bradford guiding you through the key parts of the process
Opportunity to network with other participants via the discussion forum and online hangouts
Special discount codes for additional books e.g., Marketing Plans or Marketing Navigation

Eight Weeks, 3 Webinars, 2 Instructors, One Completed Marketing Plan
Each week represents a step in your progress towards a complete strategic marketing plan. In the first week, you'll get some eye-opening philosophical tools for identifying the issues that are the most crucial to your success. A webinar will underline this with Professor Malcolm McDonald and Edmund Bradford. You'll learn the key questions to ask and how to very clearly align your plan to create profits.
In week two, you will set out your processes and define your "must achieve" milestone goals and put them in a timetable. You'll also develop measurable strategies to achieve the objectives.
In weeks three and four, you will get potent advice to guide you on how to develop a good market overview and create market segments that lead to competitive advantages.
In the fifth week, you'll start to take a more detailed look at what you have and what you can do with it. We'll dig into doing a proper, thorough SWOT analysis with the second live webinar. You'll be able to systematically identify your business's critical success factors and how to use them.
The sixth week focuses on setting objectives, specific strategies, and budgets. In the third live webinar, you'll learn how to set realistic targets. In the seventh week, you'll learn how to measure your results and demonstrate shareholder value. In the final week, after an audit of your plan and a review of your process, you'll learn about securing buy-in for the project from other people in your organization. Then you will make revisions and put on the final touches to complete the marketing plan template included with the course.
We will wrap everything up with an in-person afternoon celebration with Professor Malcolm McDonald and Edmund Bradford in England for those who can attend.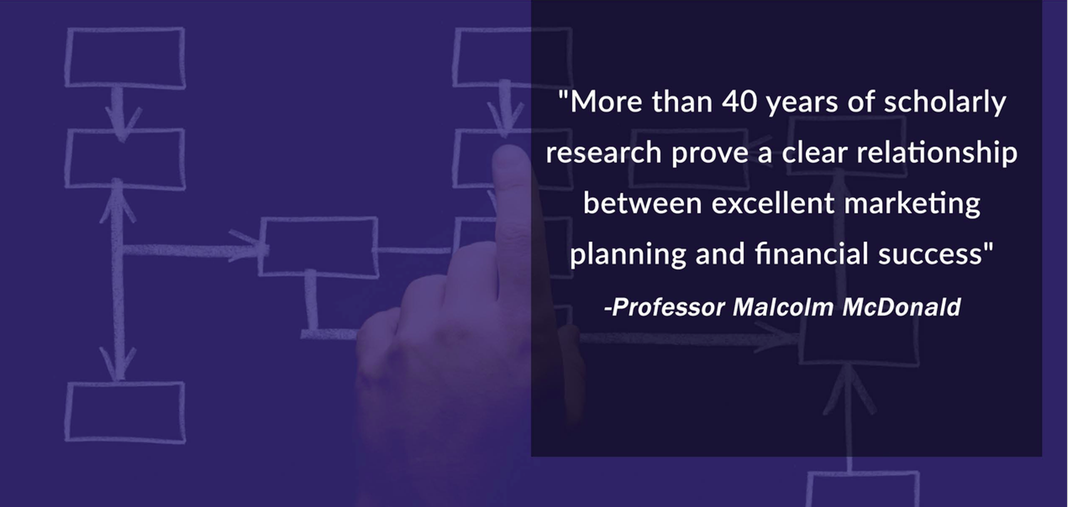 Two Incredible Experts Will Help You Build Your Plan
When you register for this course, you'll get to join webinars with two top marketing advisors who know the business from years of experience and study. Professor Malcolm McDonald has a long list of academic degrees to go with his publication history - over 50 books including the best-seller "Marketing Plans: How to Prepare Them, How to Use Them" and more than one hundred articles and papers. However, he is as much a marketer as an academic. He was Marketing Director for Canada Dry and has consulted major companies around the world on strategic marketing and marketing planning, market segmentation, and marketing accountability, teaching executives how to lead marketing departments to measurable success.
Edmund Bradford has over 30 years of experience designing and implementing strategic initiatives around the world. Over this time, he has been using and applying the critical tools of strategic marketing to help companies develop and implement new growth strategies. His company experience includes work with clients in multiple industries and locations with companies ranging from new start-ups to multi-billion dollar global corporations.

Register Now And Complete Your Marketing Plan By Christmas With Help From Top Experts
Seize this opportunity to get expert guidance and achieve better conclusive results. The course runs from October to November 2019. Course capacity is limited to 20 people, so register soon to ensure your spot.
Register before September 16th and get a 25% discount.