I should like to concentrate this blog on the importance of mission statements. The First of the Ten Steps of a Strategic Marketing Plan.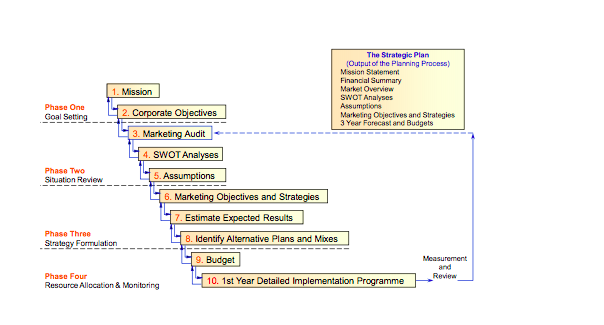 Please, however, don't be put off by this and I urge you to read on, as getting this aspect of business right can change your business for the good forever.
Let me, however, start by dismissing the majority of what passes for mission statements, those varied, meaningless pronouncements about being "customer led", "customer-centric" and the like, popularised by notices in offices and openly mocked by employees who don't believe what they know to be lies based on the observation of actual behaviour. Consider the following:
"We are committed to providing a level of service to our customers that makes us a leader in our industry. Our goal is to make every flight a positive experience for our customers. Welcome on board UNITED AIRLINES".
By April 2017 the airline was engaged in a customer-led crisis involving the disgraceful treatment of a passenger, a fumbled, insincere apology and a smear of the passenger involved.
The world is full of what I call generic mission statements, such as the following:
The generic mission statement:
"Our organisation's primary mission is to protect and increase the value of its owner's investments while efficiently and fairly serving the needs of its customers. (Insert organisation name..) seeks to accomplish this in a matter that contributes to the development and growth of its employees, and to the goals of countries and communities in which it operates."
Consider also the following:
The platitudinous (boring) , generic mission statement:
"To maximise shareholder wealth by exceeding customer expectations and providing opportunities for our employees to lead fulfilling lives whilst respecting the environment and the communities within which we operate"
Is there any organisation in the world, I ask, to which this would not be equally applicable?
There are three types of mission statements:
Type 1: "Motherhood" usually found inside annual reports. Designed to 'stroke' shareholders, otherwise of no practical use.
Type 2: The real thing. A meaningful statement, unique to the organisation concerned, which 'impacts' on the behaviour of the executives at all levels.
Type 3: This is a 'purpose' statement (or lower level mission statement). It is appropriate at the country/branch/or departmental level of the organisation.
Let me, then, explain where they fit and why they are so important.
If the organisation has no clear notion about its vision and values, it may be in a quandary regarding the way forward.
You will understand from this that I am including vision and values in this discussion and explanation of mission statements. Virtually all companies have a business strategy; however, this may be implicit or explicit. While some companies are successful with only an implicit strategy guiding the chief executive and the management team, it is our experience that companies developing an explicit strategy through a planned approach have a greater chance of long-term success.
The process of business strategy formulation should commence with a review and articulation of the company's mission. The mission (or vision) encapsulates the company's identity in terms of what it is, what makes it special, what it stands for, and where it is heading. It should explicitly reflect the basic beliefs, values and aspirations of the organisation, providing an enduring statement of purpose that distinguishes the organisation from its competitors and an important device for coordinating internal activity.
A mission is an enduring statement of purpose that provides an animated vision of the organisation's current and future business activities, in service and market terms, together with its values and beliefs and its points of differentiation from competitors. A mission helps determine the relationships with each of the key markets with which the organisation interacts, and provides a sense of direction and purpose which leads to more correct independent decisions being made at all levels of the organisation.
The contents of a mission statement:
Role or contribution
For example, charity, profit seeker, innovator, opportunity seeker
Business definition
This should be done in terms of benefits provided or needs satisfied, rather than the services offered.
Distinctive competencies
These are the essential skills, capabilities or resources that underpin whatever success has been achieved to date. Competence can consist of one particular item or the possession of a number of skills compared with competitors. All should be considered in terms of how they confer differential advantages, i.e. if you could equally well put a competitor's name to these distinctive competences, then they are not distinctive competences.
Indications for the future
This will briefly refer to what the firm will do, what it might do and what it will never do.
The nature of corporate missions
An examination of what has been written about missions suggests that a number of key issues are important and need to be taken into consideration.
They are:
1 It is dangerous to define the mission too narrowly or too broadly.
2 The audience for the mission should be considered carefully.
3 It is crucial to understand the business one is in.
4 The mission should be unique to the organisation preparing it.
5 The mission should be need-orientated, rather than offer-orientated.
6 Within any organisation, there will need to be a hierarchy of mission statements.
Each of these issues gives rise to a number of interesting questions which need to be addressed.
1 How does one get the balance between too narrow and too wide?
One of the classic examples of a services sector business which defined its mission too narrowly was the railway industry in the USA. In his early seminal paper on the topic, Levitt argued that by defining themselves to be in the locomotive business, rather than helping customers solve their transportation needs, the industry as a whole failed to identify and capitalize on opportunities, and thereby hastened its own demise.
Another example would be Football clubs in Europe and elsewhere, a few decades ago, whose narrow focus on the game itself obscured the fact that their customers' needs for entertainment could be met by other more sociable and comfortable alternatives. They just did not perceive themselves to be in the entertainment business and, with only a few exceptions, attendance figures fell dramatically.
Gestetner, a UK duplication machine manufacturer, defined its business narrowly as the duplication market. In 1995 Gestetner, along with other companies such as Lanier, Savin and Rex-Rotary, was taken over by Ricoh, the Japanese electronics and office equipment manufacturing company. More recently, Kodak suffered because they thought they were in the camera/films market. In the 1990s IBM moved away from its long-standing mission and defined its business too narrowly as mainframe computers, with disastrous consequences. Subsequently it developed a new mission and a focus on services and it eventually recovered. In the last decade many diverse 'product' companies including such as IBM with its consulting services, photocopier manufacturers which have developed bureau services, and jet engine manufacturers such as Rolls-Royce with their services-based concept of selling "power by the hour", have successfully broadened the scope of their mission to embrace services.

The mission statement has to provide some focus to the activities of an organisation.
However, just as there are dangers in defining the business too narrowly, to have no bounds can be equally ruinous.
Indeed, this might be the more common of the two faults. For example, the deregulation of the financial services sector in many countries led to banks diversifying away from their core business into stockbroking and investment banking, with disastrous results. Similarly, retailers have undertaken diversification away from what customers perceived to be their traditional realms. Finding they were unprofitable in these areas, they struggled to get back to their core retailing business. The fashion retailer Laura Ashley provides a good example of this.
Sometimes, their identity gets lost in the process. For example, the attempts of Woolworths in the UK to diversify might now be looked back in hindsight as a fit of corporate folly, where all its old strengths were thrown away and nothing of substance put in their place. Another example is US energy services company Enron. This company entered into deals and projects which were beyond the scope of its mission. Creative accounting and corporate fraud added to their problems which led to their demise in the early part of the 2000s. Enron clearly did not emphasize 'ethical behaviour' in their mission and behaviour.
In these cases, if effective missions had been formulated, with the requisite strategic focus that this implies, it is questionable if some of them would have diversified into the non-core, non-profit-making, non-integrated business areas that they entered in recent years.
2 Who is the target audience for the mission and what are their expectations?
The reasons for writing a mission statement can vary. Some organisations might do it for public relations purposes; some might do it because they see that other companies have them. As we said earlier, however, it should be for the purpose of strategically focusing the business activities. By being clear about the mission's purpose, it becomes easier to define the target audience and to know the level of sophistication of their requirements.
For some types of business, like water services, there might be additional stakeholders to consider such as environmentalists, whose concerns will be about issues like the extraction of water from rivers and the effluent pumped back into rivers or the sea.
It is important that the mission statement is not too long.
While this framework can be extremely useful for identifying and mapping the relative importance of each of these groups, clearly a mission which tried to embrace every group and issue equally could end up exceedingly long. Therefore, some decisions have to be made regarding which target audiences the company wants to recognize within the mission. The context for such decisions will be the nature of the service product, the current position of the firm in its industry sector, and who the key players are among the stakeholders.
There is a view in many service organisations that the key messages in the mission should be concerned primarily with providing a sense of strategic direction and motivation of the internal staff.
When necessary, a modified version of this statement can be used for external purposes and reflect the considerations of other stakeholders.
There is, however, an obvious danger that, in producing an internally focused mission statement, the interests of two other principal stakeholders – the shareholders/owners of the business and the customer – are neglected.
Perhaps the approach to recruitment attributed to Bill Marriott of Marriott Hotels puts this in context. When he interviews prospective managers he says, 'There are three important groups we need to satisfy – shareholders, customers and our employees. Which is the most important one to focus on?' To get the job you have to answer 'the employees'. Marriott argues that it is only by focusing on employees that he will have happy customers and only through happy customers will he provide good return to his shareholders.
3 What business are we in?
This question is closely related to the earlier one about defining the business too narrowly or too broadly. While many companies might claim that the answer is obvious, we have found that when asked to write it down without conferring, senior managers from the same organisation rarely come up with the same answer. This then poses another question: 'If they are confused, how must those at lower levels feel?'
4 Failure to recognise distinctive competences can lead to lost opportunities
The trap managers fall into is that they are guided by the nature of their output rather than the company's specific competences. Thus, the claim that their company was in the 'retail business' could, on deeper analysis, be found to be actually in the 'getting latest fashions into the High Street quickest' business. Similarly, the company that claims that it is in 'computer software' is likely to be really in the business of helping other companies to resolve managerial control problems, perhaps of a very specific nature.
Too often, companies fail to recognize their distinctive competences and, as a result, miss valuable opportunities to play to their strengths.
5 Is the mission market-orientated?
Organisations that focus too closely on their service product rather than market needs can have an inclination to develop new improved services or spin-offs which, brilliant though they might be, may not be required by the market. The message is clear. In order to avoid this, the mission should be market-orientated and focus on customer needs.
Increasingly, organisations such as airlines, hotels and banks are considering customer needs and using this knowledge to make an input into the design of the services they offer.
Examples of service organisations mission statements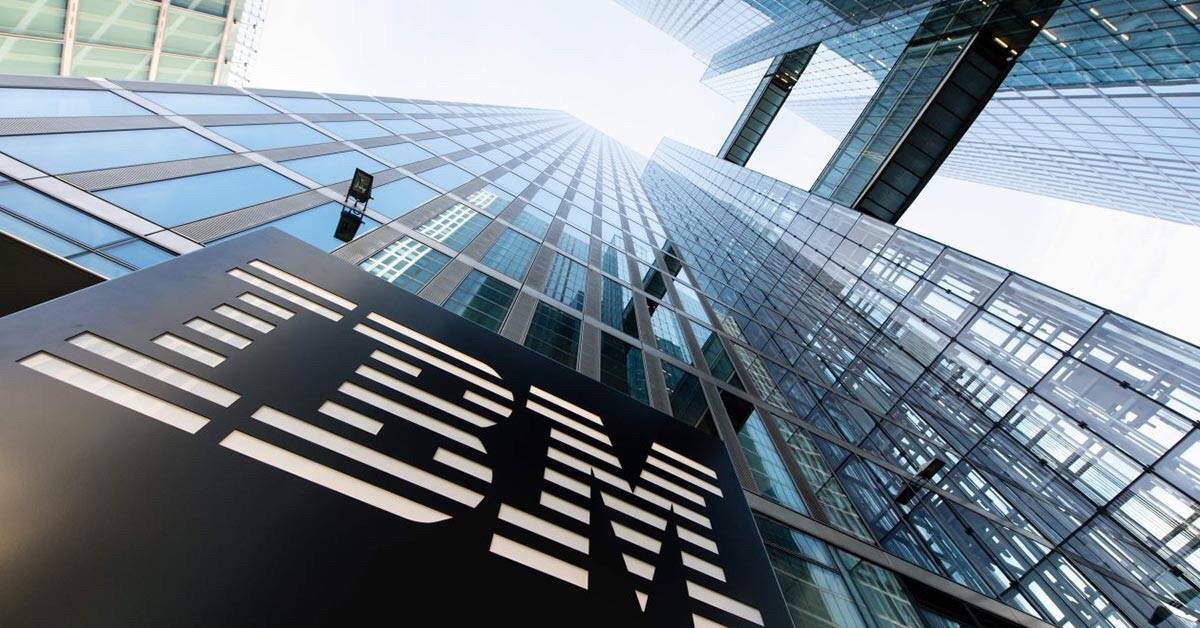 The problems suffered by IBM in the 1990s stemmed from a lack of focus on the basic beliefs of Thomas Watson, IBM's founder, one of which was to be the best service company in the world. A number of books written on IBM's problems provide evidence that during this period they began to focus more on technology than on customer needs. Their subsequent turnaround in the 2000s was based on a renewed emphasis on the customer and transformation to a service-based company.
Missions which are statements of business philosophy, such as this, give overall guidance in terms of values, but do not give much focus to service and product areas on markets. Clearly in the case of IBM during the 1990s this proved to be a weakness. Since then IBM has reinvented itself by focusing on services rather than products.
IBM is now more focused on articulating who they are, what they do, and what they offer as outlined in their new mission statement, the statement of values and business model shown in Figure 1. In developing these values all IBM staff around the world and selected other parties were invited to engage in an open 'values jam' on the IBM global intranet. The 'values jam', held over a 90-hour period in October 2008, had some 90,000 log-ins that generated over 32,000 posts. In their responses staff were thoughtful and passionate about the company they want to be a part of and were also brutally honest. Such a Web-based initiative provides an opportunity to canvas the views of a large number of staff and receive their on the mission and values of the firm within a short time period.
IBM Mission Statement
At IBM, we strive to lead in the invention, development and manufacture of the industry's most advanced information technologies, including computer systems, software, storage systems and microelectronics.

We translate these advanced technologies into value for our customers through our professional solutions, services and consulting businesses worldwide.
IBM Values
-Dedication to every client's success
-Innovation that matters, for our company and for the world
-Trust and personal responsibility in all relationships
IBM Business Model
The company's business model is built to support two principal goals: helping clients succeed in delivering business value by becoming more innovative, efficient and competitive through the use of business insight and information technology (IT) solutions; and, providing long-term value to shareholders. The business model has been developed over time through strategic investments in capabilities and technologies that have the best long-term growth and profitability prospects based on the value they deliver to clients. The company's strategy is to focus on the high-growth, high-value segments of the IT industry.
The company's global capabilities include services, software, hardware, fundamental research and financing. The broad mix of businesses and capabilities are combined to provide business insight and solutions for the company's clients.
The business model is flexible, and allows for periodic change and rebalancing. The company has exited commoditizing businesses like personal computers and hard disk drives, and strengthened its position through strategic investments and acquisitions in emerging higher value segments like service oriented architecture (SOA) and Information on Demand. In addition, the company has transformed itself into a globally integrated enterprise which has improved overall productivity and is driving investment and participation in the world's fastest growing markets. As a result, the company is a higher performing enterprise today than it was several years ago.
The business model, supported by the company's long-term financial model, enables the company to deliver consistently strong earnings, cash flows and returns on invested capital in changing economic environments.
The DHL Example
DHL will become the acknowledged global leader in the express delivery of documents and packages. Leadership will be achieved by establishing the industry standards of excellence for quality of service and by maintaining the lowest cost position relative to our service commitment in all markets of the world.
Achievement of the mission requires:
Absolute dedication to understanding and fulfilling our customers' needs with the appropriate mix of service, reliability, products and price for each customer
An environment that rewards achievement, enthusiasm, and team spirit and which offers each person in DHL superior opportunities for personal development and growth
A state of the art worldwide information network for customer billing, tracking, tracing and management information / communications
Allocation of resources consistent with the recognition that we are one worldwide business
A professional organisation able to maintain local initiative and local decision making while working together within a centrally managed network.
The evolution of our business into new services, markets, or products will be completely driven
by our single-minded commitment to anticipating and meeting the changing needs of our
customers.
The mission for DHL focusses on many of the key issues we consider should be addressed in a mission statement for such a firm. It also illustrates the need to develop corporate objectives which are highly integrated with the mission statement. Without a strong linkage, which provides a means of measuring whether the mission can be achieved, much of the potential value of a mission can be dissipated. The relationship between corporate objectives and mission has been well summed up by the Chairman and CEO of General Mills:

"We would agree that, unless our mission statement is backed up with specific objectives and strategies, the words become meaningless, but I also believe that our objectives and strategies are far more likely to be acted upon where there exists a prior statement of belief (i.e. a mission) from which specific plans and actions flow".
6 It is unlikely in most large organisations that one mission statement will suffice.
Just as companies have different levels of objectives, ranging from strategic objectives through to tactical objectives and action plans, a service organisation should consider to what extent it should develop mission or purpose statements at lower levels of the organisation.
Cranfield University in the UK has, for example, an overall University Mission Statement, while each of the University's schools (such as Aerospace, Computer Science, Management, etc.) has its own mission statement. Also, within the School of Management, for example, each group, such as the Marketing Group, has its own mission statement, all contributing to this university's outstanding success.
Thus, a bank with diverse financial services operations could have a mission statement for the bank as a whole, as well as individual missions for each business unit: it might develop missions for retail banking, corporate banking, international banking, investment banking, and its insurance and stockbroking activities.
Conclusion
It is important for all companies to have a sense of mission. By encapsulating this into a brief, highly personal and meaningful statement, it gives the various stakeholders in the service organisation a clear purpose and sense of direction.
The mission statement is an important device that can provide an understand of staff working in different parts of the organisation, enabling them to pull together and uphold the corporate values and philosophy. However, it is essential that the mission statement is communicated clearly to all stakeholders and is perceived to be both relevant and realistic. Unless these requirements are met, the mission statement is unlikely to have any real value to the organization.
Finally, here is a short checklist for those who are still skeptical about mission statements:
Is the resulting mission statement of true value ?
What values are true priorities for the next few years ?
What would make me professionally commit my mind and heart to this mission over the next few years ?
What is unique about us ?
What does the world really need that we can and should provide ?
What do I want our organisation to accomplish so that I will be committed, aligned and proud of my association with the institution ?
Want to Craft a World-Class Marketing Plan in 8 Weeks?
Register your interest before the 16th of September and enjoy a 25% discount!