Welcome back to the fourth and final part of our distilled post from our Conversion Rate Optimisation Course

In this final session we will go through:
• Some more advice on how to build your Customer Centered website;
• A quick revision of what we have seen so far.
Please check previous blog posts to have a more in-depth view
CRO Grab User Attention and Storytelling
CRO and Neuroscience: How to use the latest science discovery

CRO The First Steps to better Conversion

All this, once again, to make sure you are ready to optimise your website and get those customers you well deserve to have.

What happened so far?

People have come to your website and looked at certain parts of your page. You then kept their attention focused thanks to your metaphors, your analogies and so on… Now it is the right time for you to start making your claims, getting organized on what you do and explain the benefits and values of your product or service. Making your claims…that is where you want to keep your customers' attention focused and start bringing some of those claims into your marketing copy.

People have some different learning styles: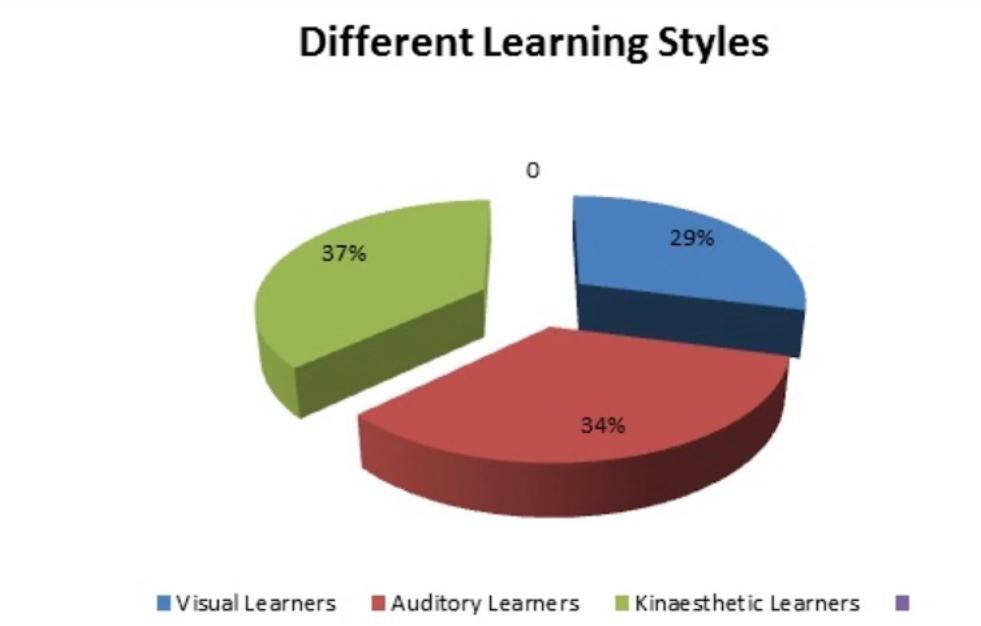 and would like to learn in different ways.
YOU NEED TO PROVIDE ALL YOUR CUSTOMERS WITH DIFFERENT FORMS OF MATERIAL THEY CAN ENGAGE WITH.
There are also different personality types: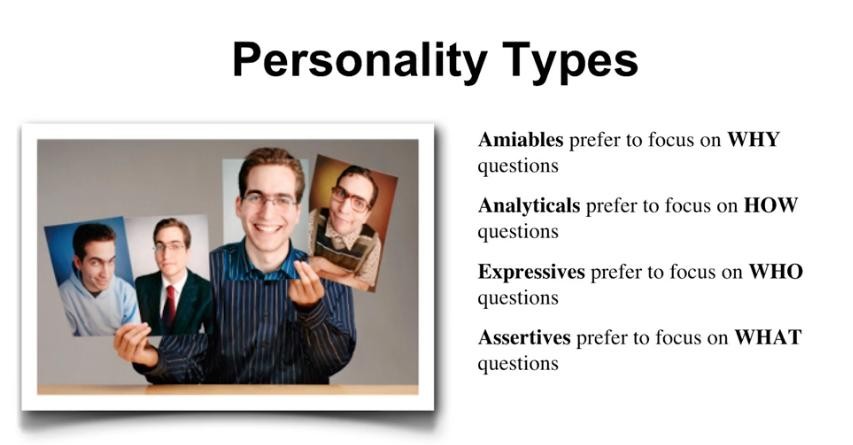 and different types of people would ask different types of questions
YOU NEED TO MAKE SURE YOU ANSWER THEM ALL!
One easy way to do it is by understanding the question they ask. We suggest you try this very classic approach: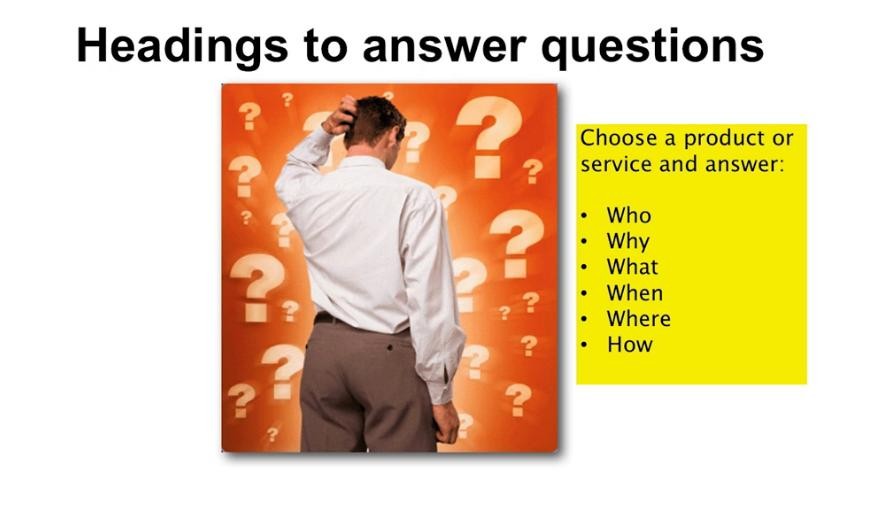 As you can see there are a lot of ways you can use to answer without necessarily using a text.
Now, you should have answered all your customers… HOW DO YOU MOVE THEM ALONG?
It is a proven fact that if you give them too many choices they will not select the one you want. The more choices you give them, the fewer is the chance they will make one! A larger selection will get them confused.
Think about for example when you go to a restaurant…I personally get fed up very soon if the menu has more than 10 dishes per course. In some pubs and restaurants, they give you this never-ending menu and when it comes to choosing I just randomly pick the first thing I lay my eyes on…and most times I don't feel hungry anymore because it is simply TOO MUCH. On the other hand, if the menu gave has just a few very tasty choices I will find my favourite straight away!
In a few words, focus on clarity and simplicity. Make your copy and your web pages simple and comprehensible.
Let's now see some other important things you should remember when building your site:
• The choice of fonts: this is also very important as the clearer the chosen font is the easier will be to read.
• Good design is also worth paying for! Keep your site up-to-date: modern, attractive and contemporary.
All this because by now, you should know that people MAKE DECISIONS ONTO AN UNCONSCIOUS LEVEL and you need to appear (and be) CREDIBLE! Believe it or not, we are judged by the quality of our design!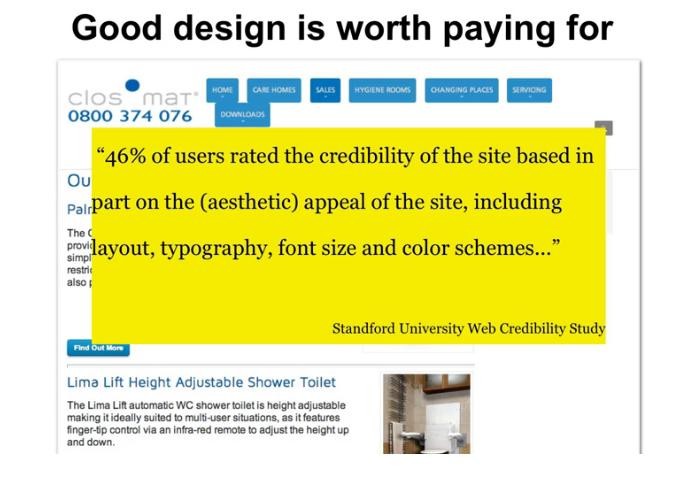 What else should you remember?
You recall Scan-Reading, right? Well, Scan-reading is something we cannot stop people from doing. It just naturally happens when we look at a web page. It is the way people look at sites. Take it positively and encourage people to do it! To make your pages "scannable" your site (once again) has to be simple to look at. If you are like me and naturally tend to write (and speak) one million words, try to cut your copy short to… let's say 500,000 words. Learn to express the same elaborate and complex concept with fewer words as we do not like to read on the net that much!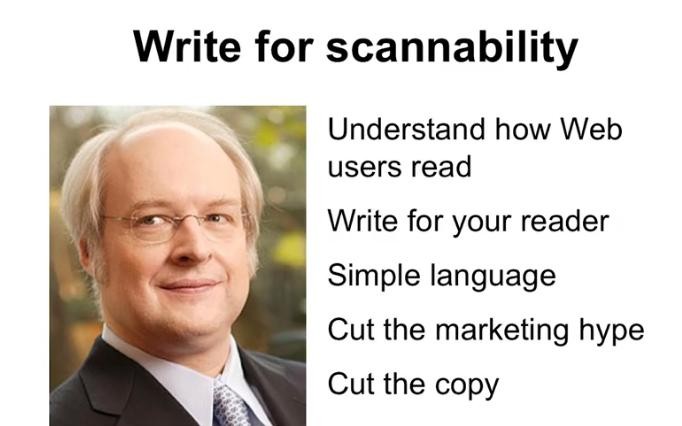 We also want people to buy from us, right? And you want to make your page MORE PERSUASIVE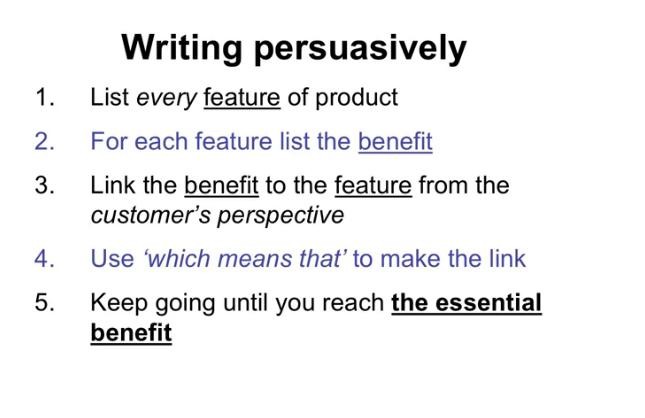 We all like when we can get SOMETHING FOR FREE, isn't it true? We do, but at the same time when something is for free, we think there must be a trick somewhere very well hidden. We tend to be very very very suspicious and we do not usually trust what we do not know. To get people to that very final step, where they may i.e. get a free trial, can be a bit tricky.
One of the key factors to getting them is to think about the price and the price comparison. Everything is relative therefore we cannot equate the value of something if do not compare it with something else. Give people OPTIONS, not too many, not too few…let's say 3 and try to sell the one in the middle. One is going to be cheap, one too expensive, and yours will be the one with the juicy price.
You can also reassure people that what they are getting is VALUABLE. When customers see that things are fairly expensive they think they are looking at something good. You may realise your prices are not high enough…it is also true that some customers probably won't be able to afford those prices…but some others will for sure!
Next: when people are presented with new information at the beginning of their journey, they usually get back to them later on.
Let's say you are shopping online: if you check some items, you generally go back to them later on. The same thing happens to your potential customers when visiting your website. Once you start understanding how people operate you can efficiently increase your Conversion Rate and produce sales.
In terms of websites, you need people to see WHAT THE ACTION IS. When people surf pages they are lazy and most of them do not want to do much. Your CALL-TO-ACTION button must be VISIBLE and PROMINENT. Use different colours, different fonts, different size… so that customers will hit that button and be yours forever!
We got to the end of our journey, my dear readers. See if you remember everything we have seen together:
• Why you have to respect authority;
• Why you have to respect social proof;
• How you can use those tools like testimonials, case studies, etc…on your website.
What we are going to see as the final part of this post is how you can make things work and make a difference to your conversion. Think about your site as a funnel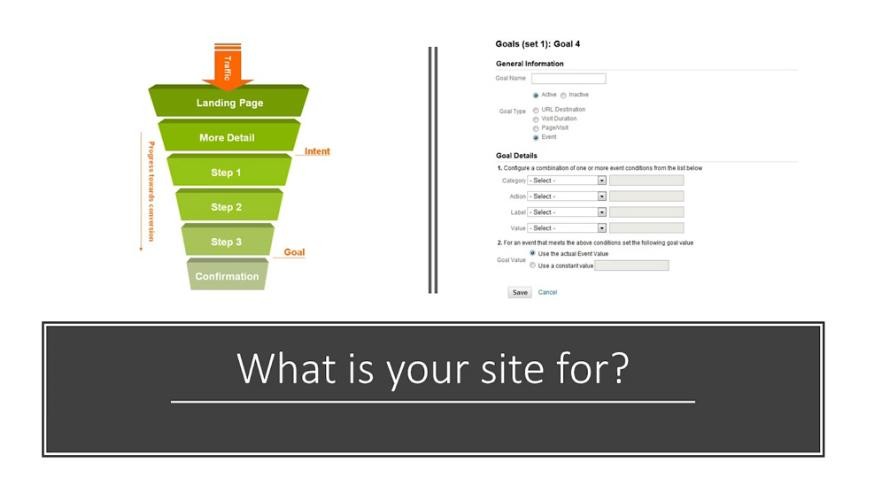 and try to MOVE PEOPLE on that funnel, SETTING UP YOUR GOALS.
Google Analytics can give you a lot of useful reports so that you can quickly track down your numbers. When you see your numbers are going up, everything is ok. If on the other hand, you see a decline, then you have to start thinking about improving your Conversion Rate.

HOW CAN YOU USE THAT INFORMATION YOU HAVE GATHERED SO FAR?
Ask yourself some questions like:
IS MY WEBSITE QUICK ENOUGH? If not, make it quicker to download. Sites that are quicker, convert more.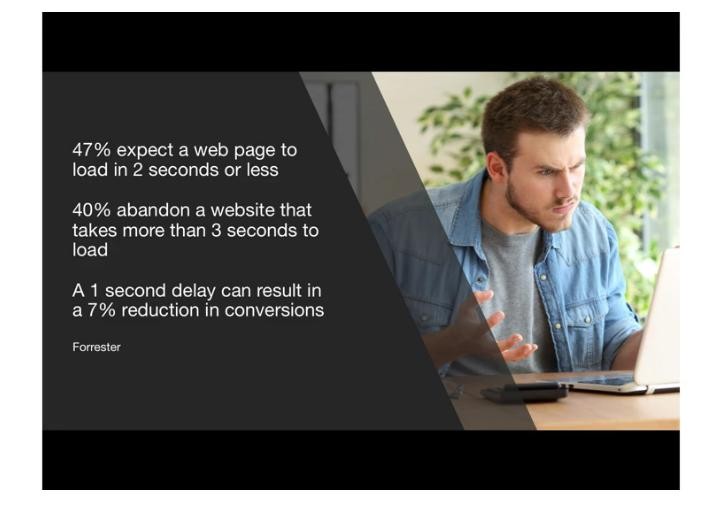 Google has got another tool called PAGESPEED INSIGHTS which, once again can give us some precious help showing the score of your webpage. You obviously aim for the HIGHEST SCORE POSSIBLE!
The other area which is very important for your conversion rate is the MOBILE AREA. You must make sure your website works properly on mobile devices:
Can your customer simply use their thumb to get to your page?
How do the images look onto the mobile version?
If you have a web-copy, are they too long to read on smartphones?
Think about your website from a mobile perspective to increase your conversion. Check the Google MOBILE FRIENDLY TEST. Simply type your web address and Google will tell you how friendly your mobile site is.
If you are still concerned your site is not as it should be you may need some EXTRA HELP. Consider outside help from professional user testing companies. They will recruit people to try out your website for you.
If you cannot afford an outside company to do the job for you, there are some fantastic tools you can find online like Hotjar.com and Eyequant.com that can emulate people doing eyes tracking on the site. If you think there is a problem with your page, plug your site into one of these and they will give you an eye-tracking map to see how people are engaging with your web page and where they are looking. All this can be very useful for you because if you realize your call to action is not visible you can start working with your web designer to move the buttons around and make some changes.
There are also other ways to test if customers like your website. As previously said you can use focus groups and interviews. You can ask people not only to talk about your site but also to try it out. You need your potential customers to talk you through what they are doing and explain their actions. You will see how easy it is to get such an incredible amount of information about people's issues and problems with your website.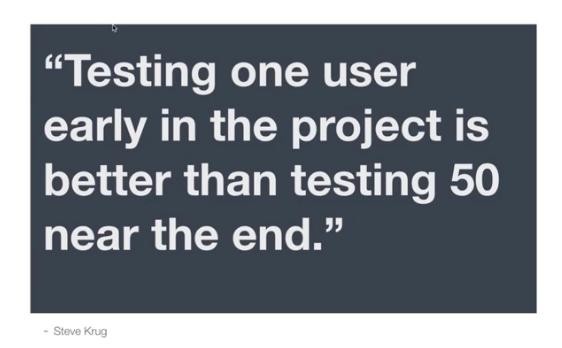 If you do not want to redesign your site and change your landing page TEST PEOPLE ALL THE WAY THROUGH!
You can test your site with the CARD SORTING TECHNIQUE where you bring people in and ask to write on a piece of paper what they would expect to see on your main navigation structure and on each different section. Once you have decided what changes you want to make you need to prototype your new site before you change anything online including potential apps, potential web pages, navigation buttons, etc… Simply draw up your new design!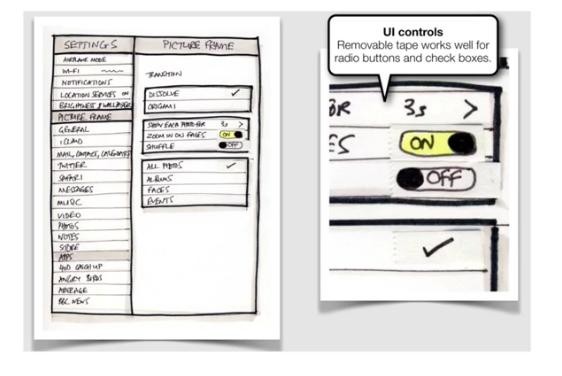 Here is a list of things proven to make a huge difference in your Conversion Rate.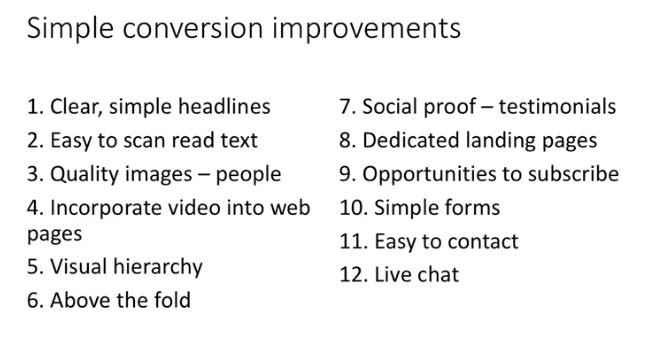 Slowly go through your pages looking at the conversion journey and the different parts and decide what you could do. The best option you have is to create more versions your site and have people to try them all.
It looks like there are too many things to do, right? …so WHERE DO YOU START FROM?
Look at the funnel of your conversion journey and make sure that the final step, the final conversion that you want is as good as it should be and work backwards to the top of the funnel. We are all very tempted to start from the very top, but you need to make sure your conversion is clear and simple before you take more people to the top of the funnel to begin their journey.
Another approach you can start from is the so-called PIE APPROACH i.e. thinking about all the things you want to do, all the different idea you may have and draw up a chart based on the potential impact.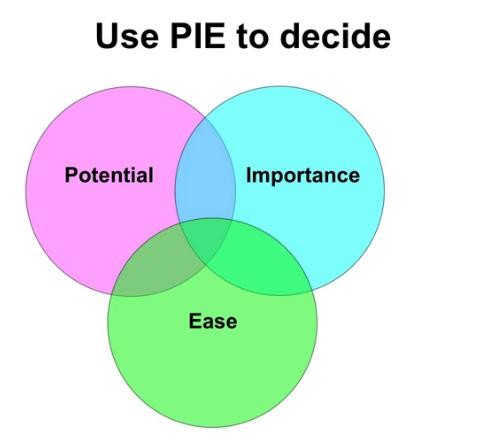 From here you will see whether or not you need to make any important changes and how difficult it could be to make them. You should eventually end up with a list of things you could do and changes you could make in terms of importance, effectiveness and ease and you give them an arbitrary score (1 – 10) and start with those with the highest one. It might not be simple, still, you need to make those changes.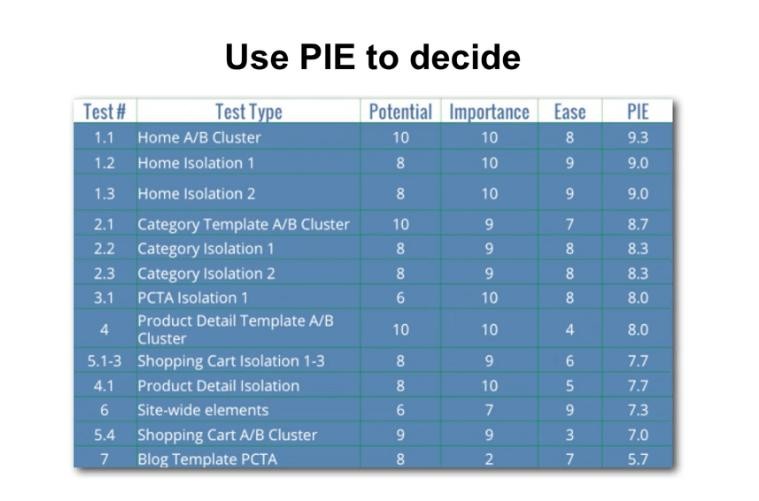 The chart will help you focus on where to start and all these things will definitely make a difference in your Conversion Rate Optimization.