Do you know Facebook Live videos is one of the most effective way to grow your FB presence?
We reveal some tricks and techniques to make your Facebook Live perfect.
Making Facebook Live according to the best practice we will share in this post will get you to tons of targeted users for free. Cool? Then keep reading :-)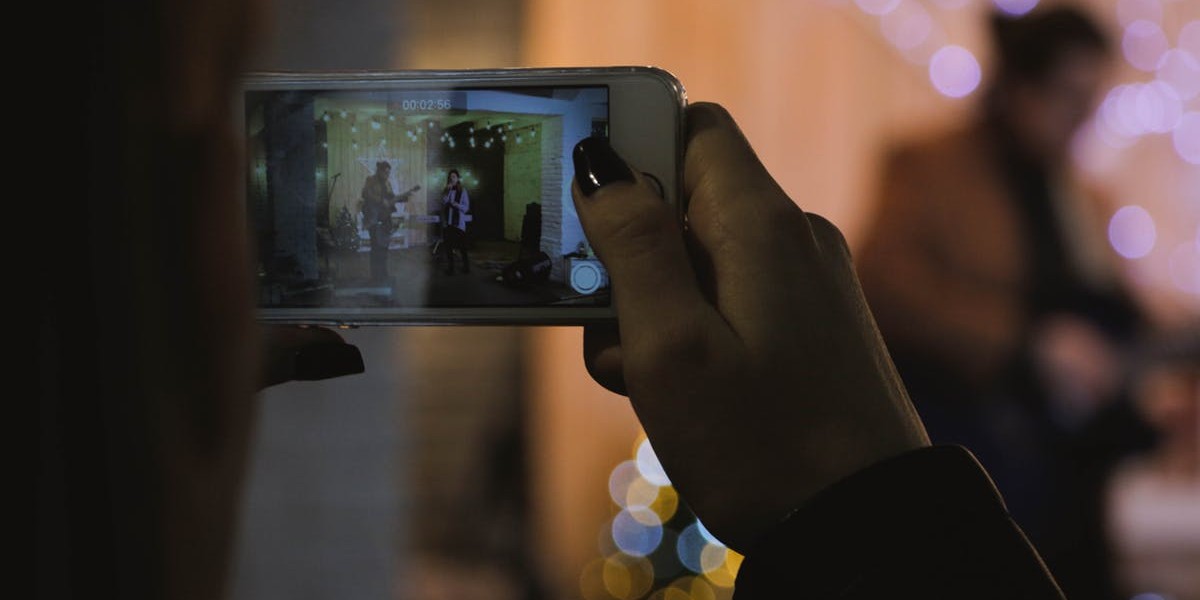 FACEBOOK LIVE VIDEO

First of all, you should know that Facebook Live is the mean by which you can have the fastest organic growth for your FB page. The product manager of Facebook Live reveals:

"We've updated the news feed (the place where the posts of the pages we follow come out) to make the live videos appear higher than the classic videos. People spend 3 times as much time watching live Facebook videos as they do not because it's more interesting to watch what happens while it's happening. Also, you need to know one more great thing: Facebook sends all your fans a notification when you start a live show."
As we explain in our video course on How to write perfect Facebook posts, videos are the most viewed content on Facebook. Well, Live videos are 3 times as much! If you do it right, of course.
Live video revolutionizes the way we make videos. So let's see how to make Facebook Live videos so that they are useful and generate a great deal of involvement.
HOW TO MAKE THE PERFECT LIVE VIDEOS
How to choose whether to make a live Facebook or a standard on-demand video?
Live videos are completely different from on-demand videos. Live videos are only useful if the value of the video is in the live session itself.
What does that mean? Let's take a football match as an example. Millions of people watch the sporting event live, watch the goals and even the dead moments of the game. However, then millions of people will go online to see only the highlights of the match, i.e., goals and the best moments. No one will go to see a video of a dead moment of the match, a pass in midfield, a break, a side foul. While the same number of millions of people who saw the goal live, also saw the live pass in the middle of the field, the side foul or the dead moment of the game. Because it was live!
So if you're making a live Facebook video with something that meant the same thing if it was recorded and sent later, you're misusing the Facebook Live feature. Likewise, if you're recording video on demand something that's only interesting live, you're using this feature the wrong way.
IDEAS FOR MAKING LIVE VIDEOS EFFECTIVE FOR YOU

The backstage videos of a significant event that is about to begin are beneficial. An exceptional event is of interest to many, and you're giving the opportunity to bring the eye of users in an area that they can't see commonly.
Stream from a place where something of interest is happening: is there a significant show? a red carpet event? a speech of an influential politician? or are you in a situation where there was a tragic event? You could tell, a bit like a reporter, what's going on by broadcasting the images.
Answer questions from your fans! The application allows you to read live with pop-ups the messages that fans write during the live. In this way you can answer live the questions they ask you and, as Facebook itself suggests, you can call people by name directly, answering you by yourself. This psychologically is very effective and gives the same feeling of a live dialogue, completely breaks down all barriers, especially the temporal one.
Your live performances. If you're a musician, play live Facebook, or dance if you're a dancer, or paint if you're a painter. In short, perform live if you're in the arts.
Comment on news that has just happened. If you are an expert or an influencer on a topic, and something has just arrived in your field, then go live and tell your opinion hot.
Follow TV shows with your fans. Do you manage a page of fans of a play or a character? Follow together the live TV of the program and comment it with the fans of the Or, if you're in politics, you follow live the most critical debates or vote counting during the elections, saying yours and interacting with fans.
TIPS ON HOW TO MAKE YOUR LIVE SHOW GREAT
The data tells us that unlike classic videos, which have different durations depending on the category , live Facebook videos must last at least 5 minutes. Videos must have a minimum duration of 5 minutes, up to an hour or more. The longer you stream, the more time you give your fans to connect and share.
Alert your fans at least half a day in advance by writing a post in which they announce that at a given time you'll be making a live Facebook notification.
Make sure you have a good internet connection. Yes, most live broadcasts have problems, because users stream when there is little internet connection. Live streams require a good connection, make sure you have one.
Ready to know more about Facebook Marketing? Go to our Course on Facebook Marketing: How to write perfect Facebook posts OR get our convenient Bundle: CopyWriting to Perfection .