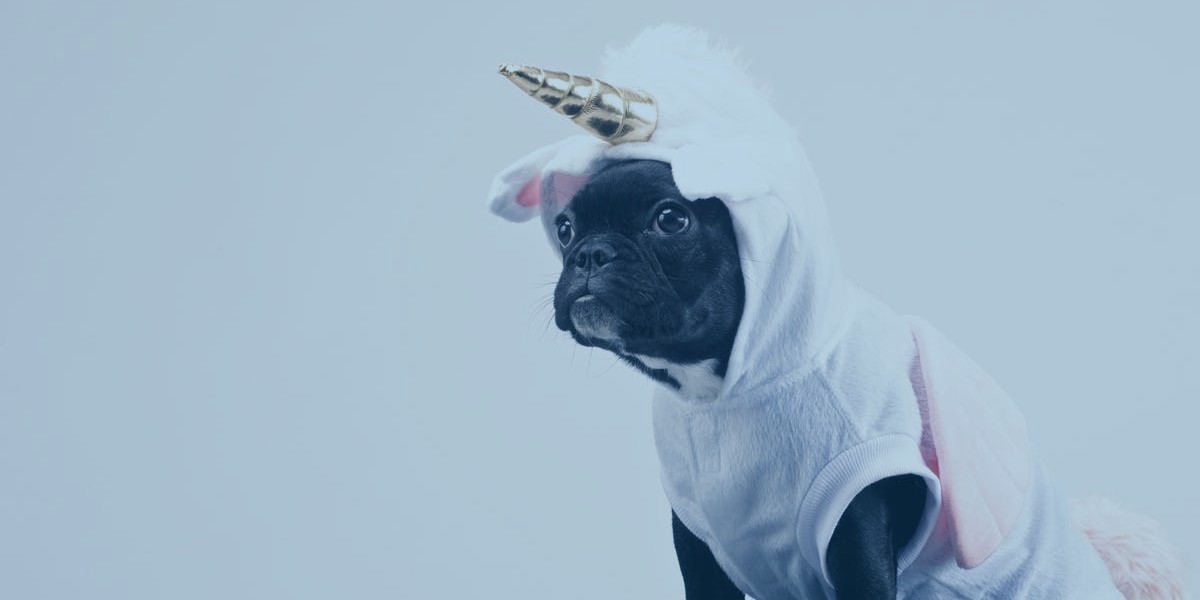 On the day of one of the most eagerly awaited IPOs of the year, The Economist and other prestigious economic publications question the phenomenon of Unicorns and the impact of the gig economy.

There are 88 private start-ups worth over $1 billion each in the San Francisco Bay Area, more than in any other region of the world. These start-ups are called Unicorns.
When Aileen Lee, founder of Cowboy Ventures, an investment fund, gave the word "unicorn" in 2013 there were only 38 unicorns in America. Today there are 156 unicorns.
Unicorns are as exciting a feat as Alphabet (born Google), Apple and Facebook once were. The production of unicorns has become the dominant part of what the Valley does. An impressive number of Unicorns are ready for a stock market debut.
THE CHARGE OF THE UNICORNS
However, on closer inspection, these mythological figures have problems. They seem to be more raised for the show than to win.
There are three explanations for this demographic boom: an ideology that sees the rapid creation of companies with a very broad user base as the best business strategy available; an infrastructure that makes it increasingly easy to follow this belief; and a climate in which, until recently, there was not much pressure to make these new companies public.
The Valley believes that "software is eating the world," and that there is still much of the business world to eat. However, in itself, the concept of disruption cannot be applied indefinitely.
This means that grow as fast as possible - "blitzscaling" - becomes a primary goal. As Reid Hoffman of Greylock Partners, a venture capital company and co-author of a book on blitzscaling, says: "In a connected world, someone will build an Amazon. The only question is who and how.

This analysis has changed the way start-ups are born and raised. During the dotcom boom of the 1990s, venture capital was decidedly artisanal. Entrepreneurs with an idea went to the Venture Capitalists. They were hoping to get the initial money and then go on the stock market to have the bulk that would push the company to grow.
THE CHANGE AFTER THE DOT COM BUST
Today there is a "new corporate training regime," according to Martin Kenney and John Zysman, of the University of California at Davis and Berkeley, respectively, the authors of an article entitled "Unicorns, Cheshire Cats, and the new dilemmas of corporate finance."
The study, stress that the immense capital available to these Unicorns allows them to have significant losses for a prolonged period until they create a "disruption" in the market that they target, in fact changing the entire industrial or service landscape.
The design and production of unicorns have become industrialized, and many of the necessary ingredients are available on-demand as online services. Smartphones allow companies to distribute what they offer at home and abroad, social media will enable them to market it, and cloud computing makes them grow as demand grows.
However, while the production of unicorns has intensified, their prices have not kept up. In 2013, the average age of an American company supported by VC went to an IPO was seven years. By 2018 it had risen to ten years.
THE BILLIONS POURED INTO UNICORNS
Despite the losses this did not stop a massive amount of money pouring into the coffers of Unicorns. The scarcity of attractive alternative investments (due to meager interest rates) and the fear of losing the opportunity to invest in the future Google or Facebook have taken over. As Randy Komisar, a venture capitalist at Kleiner Perkins, says: "Silicon Valley's desire to scale...is more a result of capital desires than of innovation needs.
In the end, however, according to Barrett Daniels, an IPO expert at Deloitte, an auditing and consulting firm, several factors came together to end this period of reticence. Many venture capital funds were launched around 2010 and are mostly ten years old; investors want to cash in. Last year's IPO's quotations showed that stock markets have a great appetite for technology stocks. Also, the window of opportunity may soon close; a global recession would limit investors' appetite and put some of the unicorns' business models to the test.
THE ECONOMIST ANALYSIS
To get an idea of how things are, The Economist examined a panel of a dozen unicorns, old and current, centered on the Internet, in Silicon Valley and elsewhere. It includes most of the broader perspectives and covers a wide range of industry sectors. Uber and Lyft are in the transportation industry, Spotify in music streaming, WeWork in real estate, Meituan, and Pinduoduo in Chinese e-commerce. Six are American, five Asian and one European. Like unicorns in general, they have an average of ten years.
These companies are looking for a combined valuation of more than a third of a trillion dollars - roughly the same as it happens, which resulted from the IPO of Alibaba (2014), Facebook (2012) and Google (2004). Those IPOs, which led to the creation of more than a trillion dollars in value, were among the most successful ever and were imprinted in the memory of fund managers. If you owned those shares, you outperformed; if you didn't, you risked being fired.
However, what they lack, in 11 out of 12 cases, is profits. Today, according to Jay Ritter of the University of Florida, 84% of the companies that pursue IPOs have no profits. This figure is extraordinarily high. Ten years ago, the percentage was only 33%. To see the rampant fruitlessness like today's, you have to go back to the peak of the dotcom boom in 2000.
At the time, the promise (soon and spectacularly broken) was that profits would follow once companies grew. This time, however, companies without profits have already developed. The companies examined burned $47 billion, of which $14 billion in 2018 alone. Uber lost nearly $4 billion last year alone.
If all this growth bought at a high price has not provided profits, what will happen? The unicorns have three answers: even more growth, more spending by existing customers and higher margins.
The problem is that these three parameters are not shown in the accounts they are presenting to go IPO. All these companies on paper seem to be very expensive.
Based on a discounted cash flow model, overall the dozens of companies will have to increase their sales by a compound annual rate of 49% over ten years to justify such an assessment. This is the same as the average growth of Amazon, Alphabet, and Facebook in the decades following their IPO.
However, that's not enough. Justifying the assessment means not only a dramatic increase in sales but also a significant improvement in margins. Overall, these are expected to increase by 34 percentage points. It would be truly unprecedented. The average for Amazon, Facebook and Google were only 19 percentage points.
IT IS NOT A SECRET WHY VALUATION ARE SO HIGH
Companies must not only become big but also be seen to become big; win unicorn status and continue to snowball for branding and thus attract the best talent. Each round of investment is designed to create a higher rating than the previous one. To ensure this, investors arriving at later stages gain privileges over previous ones, such as guaranteed returns. This means that their shares are worth more than those previously issued.
The valuation data generated by an investment round assumes that all shares have the same value as the newly issued shares. According to Ilya Strebulaev, who teaches at Stanford University business school, these calculations show that the average unicorn is overvalued by about 60%.
A more fundamental threat to the model is the possibility that entry barriers and size benefits are both increasingly difficult to acquire and offer less value to their owners. The technology industry has benefited from legal exceptionality, particularly in the provision of services to consumers. Existing giants have taken full advantage of the misfortune of Western governments. They have successfully lobbied to avoid being held responsible for the content produced by their users, or not being able to do what they like with their data, or annoyed by annoying antitrust laws. Regulators have often been overwhelmed by blitzscaling start-ups, which have quickly imposed themselves by size.
Uber has been a resounding case, with its founder engaging in legal battles around the world against various regulations, has significant problems with drivers who have seen their profits fall to such an extent that many sleep in the car to save money and openly declares that they will have consecutive losses for expansion into other markets.
THE "DARK SIDE" STARTS TO EMERGE
However, the world is changing now, the dark sides of some online services - disinformation campaigns, data leaks, monopolistic behavior and so on - are increasingly difficult to ignore. Regulators have begun to react. The effects of the new strict European privacy law, the general data protection regulation, are being felt around the world. Britain, a significant source of online regulation, is considering new and stricter antitrust laws.
Beyond this, there seems to be a growing concern that the innovation produced by some unicorns does not leave society in better shape. Whether the benefits of being able to manage your life more and more through screens outweigh the costs remains an open question, says Dan Breznitz of the University of Toronto. There are real benefits. However, critics also point out the possible downsides. The increase in congestion and other environmental costs, the weakening of public transport systems, the precarious lives of the workers who operate these platforms and an increasingly fragmented policy.
How should Silicon Valley react? Tim O'Reilly, a publisher who is one of the intellectual leaders in the industry, says he needs a profound rethink." The search for the monopoly has taken Silicon Valley astray " he recently told readers of Quartz, a website. "The goal for Lyft and Uber - and all entrepreneurs urged to climb - should be to make their businesses more sustainable, not just more explosive. However, if the logic of the kind of technologies the Valley develops is inherently monopolistic, game theory suggests that it might be challenging to do. What value is there in a sustainable business model that is overtaken by a blitzscaler?
The answer will come from the market. As a spectacular bust followed the dot com boom because the valuations were unsustainable, so it is possible that the same happens to the new unicorns listed on the stock exchange.