What in an academic's retired life could be more appealing and irresistible than being invited by the Master and Court of the Worshipful Company of Marketing to address a prestigious audience at the Stationer's Hall in the City on the topic of the future of marketing ?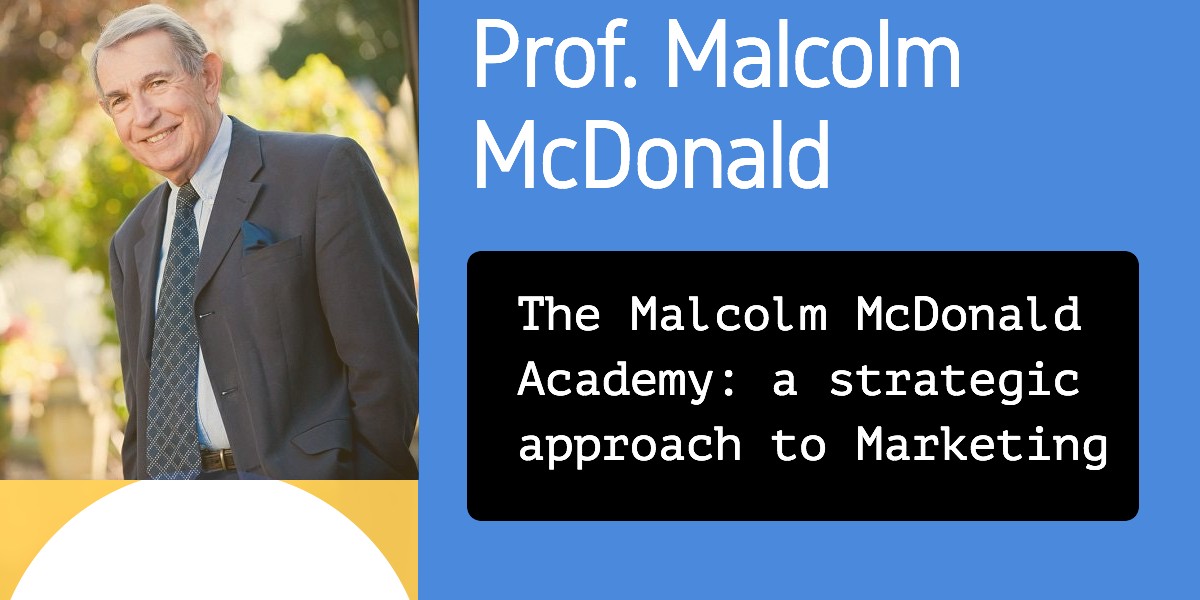 "Of course", was the immediate response, coupled with a determination not to indulge in the so-called "scientific/positivistic" mode encouraged by the Business Schools which has driven marketing academics into an irrelevant cul-de-sac.
It isn't, however, only the academic marketing community that has contributed to the demise of marketing as a discipline.In spite of the few shining stars in the very dark firmament of marketing, the future is not looking good for the discipline we all love and serve.
The following is a very brief summary of my talk
The problem is that in 2019, "Marketing" just doesn't mean "good marketing", or even "honest marketing" and is widely seen as "mis-marketing" in practice, largely the result of marketing's demotion to the role of promotion and puffery.
Following the Deloitte report in 2007 it appeared that the final nail had been hammered into marketing's coffin, when marketing's almost total lack of accountability came under severe criticism from CEOs and SFOs. Here is just one typical quote:
"Marketers have constantly hidden behind a fog of measurers that are based purely on tactical marketing activity, rather than solid financial metrics that are relevant to the City".
One other problem I referred to during my talk was our discipline's lack of professionalism, with only 0.5% of UK marketers of Chartered status.We like to refer to ourselves as "professionals", but I cannot think of any true profession in which to be licensed to practice they have to be professionally qualified.
Yet another was the separation at birth of sales from marketing, which is a bit like separating advertising and market research from marketing. This is especially serious, as expenditure on selling is five times the expenditure on the whole of marketing and it is these people who are closest to the customers. Indeed, over one hundred years ago the Chartered Institute of Marketing deliberately dropped sales from both its title and its qualifications.
From this and from hundreds of seminal papers on the state of marketing, it is difficult not to conclude that the discipline of marketing is destined to become increasingly less influential unless there is some kind of revolution, or at the very least a new beginning. Perhaps some kind of paradigm shift will emerge, for nothing new has emanated from marketing for decades.
Inter alia, I set out the following routes to ensuring that marketing has a sustainable future:
1. Bring sales back into marketing
2. Start a serious campaign to get marketers professionally qualified
3. Make marketing more accountable
Excellent marketing has always emanated from a deep understanding of consumer needs and expectations, combined with their right to be informed and protected and their right to quality of life. We have a major role to play in the world's economies and I look forward to seeing our reputation improve.
Many economic commentators have also remarked on the destructive nature of targets set by the government for public services such as the police, the health services and so on. Indeed, a policeman who resigned said openly on his web site on 18th September 2007. "An obsession with targets and box ticking mean we get exactly the same points for cautioning a girl for pulling another girl's hair as we get for a robbery"
ACTION POINTS
Ensure that any forecasts and budgets emanate from a robust strategic marketing plan. They should NOT be added as an afterthought !
---
If you want to learn from one of the most famous Marketing Strategist in the world check The Malcolm McDonald Academy - Where you can learn

How to write a proper Strategic Marketing Plan

How to prepare a winning strategic marketing plan to grow your sales and profits
How your strategic plan will create shareholder value and impress all stakeholders
How to measure the effectiveness of your plan

Key Account Management: Global Best Practice

How to develop winning plans for each key account
How to measure the effectiveness and profitability of your key account program
How to develop the required skills to become an excellent key account manager

Quantified Value Proposition

How you can avoid discounting and trading on price
How value propositions will reduce the sales cycle, reduce discounting and increase order size
How understanding environmental factors will provide you with growth opportunities