Product's Life Cycle
The Product life cycle concept describes the stages that a product goes through from the moment it is launched into the market, until it eventually declines and it is withdrawn.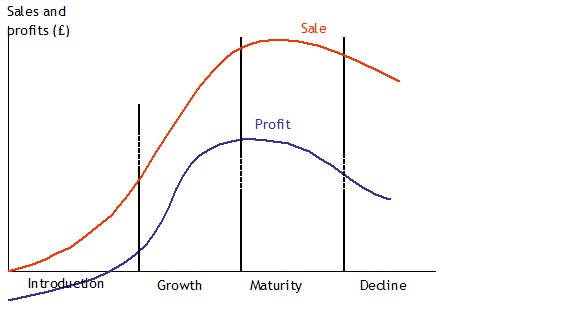 The stages begin with ' Introduction', which encompasses research, development and launching of the product. Then we have 'Growth' when sales increase at a fast rate, followed by ' Maturity' when sales reach a high stable point but the rate of growth is decreasing. The final stage is ' Decline', when sales begin to fall.