With Black Friday and Cyber Monday around the corner, I bet your inbox is flooded with offers too. How do we as marketers get around a full inbox and get someone to open up our email? Let's take a look at 7 Essential Subject Lines Everybody (or at least every marketer) needs to know!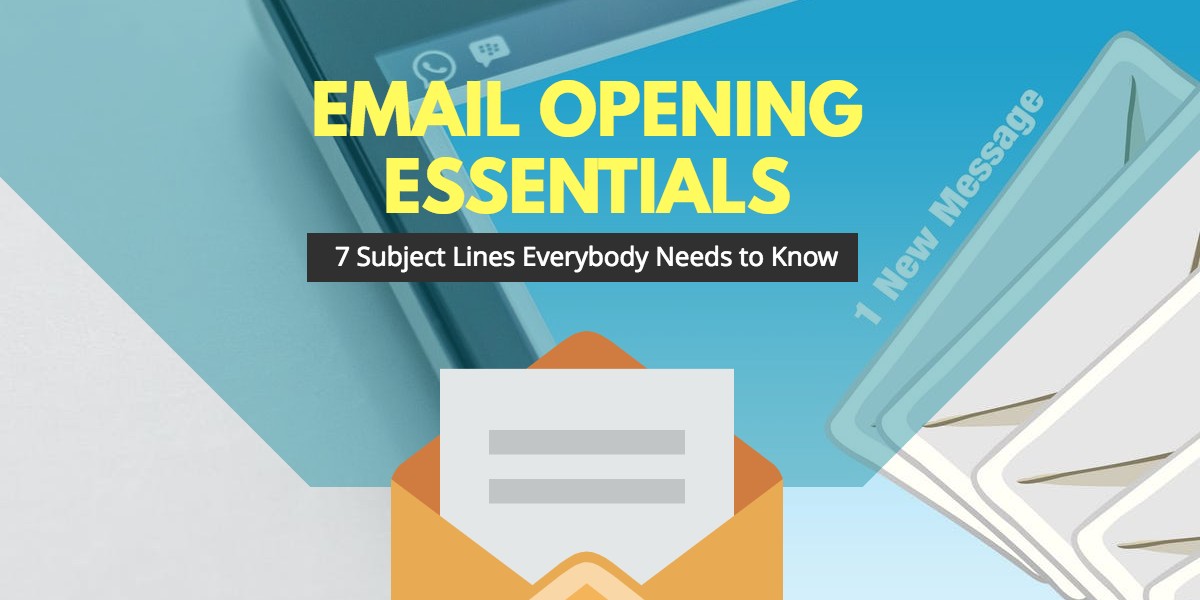 About half of newsletter or site subscribers prefer to receive offers by way of email of the brands or stores they like. People pay attention to these but to get them to open up the e-mail is another matter. So your ordinary subject line has to act like nothing less than a superhero; it has to be on point.

Just like when we write other content for the web using short copy, your subject line is no exception. One can think that it's not so hard to line up a few words and get the point across just fine, and yet it's tricky. It takes more than good writing skills, it asks that you know your target customer to the point where you can get your message across with a few words.
Let's take a look at some subject line categories that are tried and tested.
The FOMO (Fear of Missing Out): The human mind is weak, we can't stand to lose out on something we deem valuable. Example Coachella: "Our 3-day passes are all but gone."
The Say What? Subject Line: These are subject lines that incite curiosity an prompt us into action. Example Huffington Post: "The sandwich spread more American children need to be eating more of."
A Laughing Matter subject line: Use humor to make your subject line stand out among a sea of mediocre subject lines swimming in people's inboxes. Example The Mighty: "It's OK man, we got you!"
The We've Got You Covered subject line: Nowadays, everyone is looking for ways in which to do, make and see more with the least amount of effort. If you can recognize the problems people face, then deliver a solution right to their inbox. Example GrubHub: "Sit back and let someone else do the cooking."
The Bring Them Back to Life subject Line or Re-engagement: We all fall off the grid from time to time whether it's because of personal reasons or because we no longer think we need the product or service we previously bought or used. It's essential that we use reengagement to bring our customers back. We have to get creative with our subject lines to remind them that they like us! ExampleTarget: "Wow oh Wow! Sneak peek at our Black Friday ad."
The Emoji in your Subject Line: Who doesn't use and Emoji these days? Businesses are using emojis more so than ever when they have little space, or seconds to convey a message to an audience of uber-busy folks. Emojis, they stand out in an inbox and make the word easier to remember. Example Dunkin Donuts: " 🍦 We're screaming…"
Social Proof subject lines: Everyone's doing it, seeing it, buying it, having it! If everyone else is buying or enjoying something then it must good, right? Whether it's a celebrity or a friend or nameless crowds, the idea that all of us are buying it makes it credible. Example JustEat: "The restaurant that has everyone on the waiting list."
Take some time with your subject line otherwise your precious content will literally just sit there. Learn from your own inbox and habits. Study the emails with subject lines that invite you to click on them. What drove you to do so? We hope we've provided some useful fresh ideas to get your Black Friday emailing game-on! We're cheering you on!